This chess set was made from rye bread by a prisoner at Auschwitz concentration camp for an SS guard.
The craftsman tried to make the brown King, the German side, to resemble Hitler.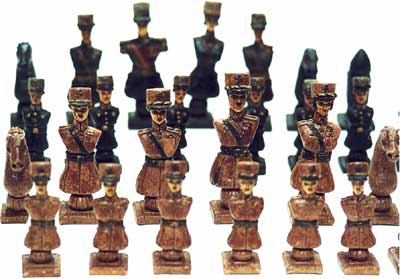 Hitler became chancellor of Germany in 1933.
In 1934 he became Fuehrer and Reich Chancellor.
So, the Nazi Party was in charge from 1933 through 1945.
During that time 400 decrees against Jews were issued.
In one of the first decrees, issued on July,19,1933, Jews were expelled from the German Chess Union.