I was researching Ernest Morphy and came across something interesting, if inconclusive, on a page for the Louisiana Native Guards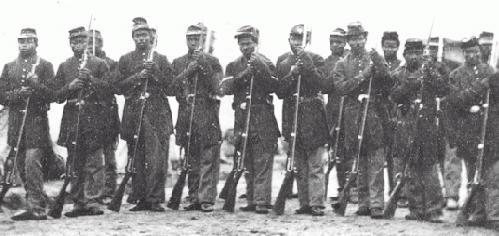 The Louisiana Guards were a regimen of black soldiers formed after the fall of New Orleans by Gen. Butler, by an order issued August 2, 1862, from the remnants of a failed Confederate attempt to arm freed blacks and mulattos.
The story is quite fascinating and can be read at the above link.
But what caught my eye was a name in the muster roster:
| | | | | |
| --- | --- | --- | --- | --- |
| Morphy, Ernest | rank: 1LT | 2nd | resigned: 03/05/63 | Resigned for reasons of prejudice |
note that Ernest Morphy was an officer.
Name

Morphy, Ernest C.

dates

?-?

birthplace

LA

birth status
free

education

literate

occupation

?

office

La. House of Representatives,
1870-72
Recorder of Births, Marriages, & Deaths for Orleans Parish, 1873-?
This page gives further insight:
On February 3, 1863, seven black officers of the 2nd Regiment's detachment at Ft. Pike were tested on their military knowledge. This tactic was essentially staged to remove them, and proved demoralizing by challenging their competence and pride. Though Capt. Monrose Murillion, 1st Lt. Willliam Keeling, 2nd Lt. Lucien Scott failed the test and were dismissed, Capt. Arnold Bertonneau, 1st Lt. Octave Rey, 1st Lt. Ernest Morphy, and 2d Lt. Robít Isabelle passed, but later resigned in frustration. Lt. Isabelle stated that when he joined, he had hoped, "all passed prejudices would be suspended for the good of our country and that all native born Americans would unite together. But after 6 months experience I am convinced that the same prejudice still exist[s]"
Archives by Title
---
links
---
personal
Sarah's Serendipitous Chess Page
The Life and Chess of Paul Morphy
Sarah's Chess History Forum
---
chess - general
Chesslinks Worldwide
---
chess - history
Mark Week's History on the Web
Chess Journalists of America
Chess History Newsgroup
Hebrew Chess
Chess Tourn. & Match History
Super Tournaments of the Past
La grande storia degli scacchi
Bobby Fischer
Bil Wall's Chess Pages