Some folks say it's not chess.
Other folks snarl and turn their collective noses up, not even gracing it as a game of skill.
But for the many people who play it, 1 minute chess is an ultimate high - demanding total concentration, quick eyes, quicker calculation and even quicker hands - for that 2 minute span of time.
Alternately known as lightning and bullet chess, 1 minute or 1/0 is played by the usual gamut of chess players - from rank amateurs who depend on random immediate moves to win on time to Grandmasters who can mate such amateurs with plenty of time to spare.
But only one name dominates the 1 minute circuit: Roland Schmaltz
Roland Schmaltz, known as Hawkeye on ICC, is a four-time World 1-minute Chess Champion.
Schmaltz, born in 1974, is a GM from Mannheim, Germany.
In 1994 he was the German Youth (under 20) Champion.
In 1997 he came in fourth in the German Championship.
In 1998 he was the German Blitz Champion and placed 7th in the German Championship
In 1998,1999, 2000 and 2001he was the unofficial world bullet champion.
In 2000 he came in 2nd in the German Blitz Championship.
In 2001 he earned his 3rd GM norm.
According to his website, he learned to play chess at 13
As this photo from the New York Master's site testifies, he is handsome, as well as smart.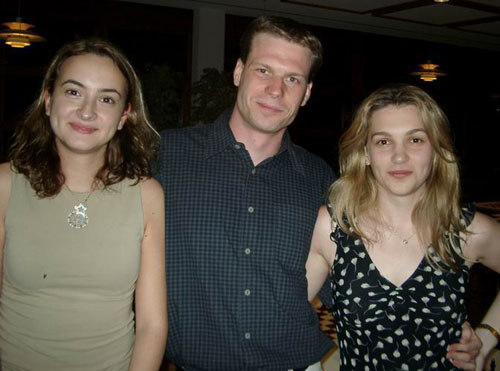 Roland Schmaltz has also published a book, The Complete Chess Server Guide (or Everything you always wanted to know about PLAYING chess on the net but were afraid to ask).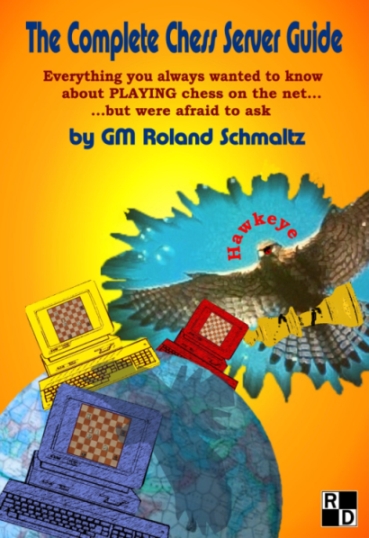 According to British Chess Magazine:
German grandmaster Roland Schmaltz is better know to Internet Chess Club aficionados as 'Hawkeye'. With an awesome online rating way over 3000, he is the fastest mouse in the West. If you are not interested in internet chess playing, you should avert your gaze at this point, but if you are an online addict, you will be fascinated to know how Hawkeye does it. The book assumes you are familiar with the internet chess scene and uses all the 'buzz-words' associated with this branch of Caissa's empire. There is no logical narrative to this book, which provides snappy chapters on the longest, the weirdest, the best, etc, of internet chess, and talks about various forms of skullduggery indulged in by internet chessists. It is fun and not too serious. JS

The book can be purchased HERE
Take a second to check it out... in fact, take 60 seconds....