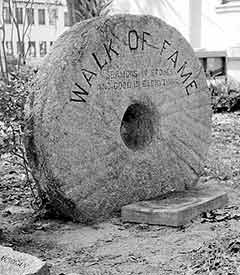 Rollins College has a very peculiar feature which they call the Walk of Fame. This walkway is dotted with 526 stones arranged in a semi-circle on Mill's Lawn in the center of the college. Each stone not only depicts the name and dates of a certain outstanding or influential person, but it also has some personal connection to that person whose name it bears.

"The stone is from the birthplace of probably the greatest chess player the world has known. The house is in the rear of one where Lafayette, Marshal Ney, and King Louis Philippe of France had been house guests." This was Rollins President Thaddeus Seymour's favorite stone.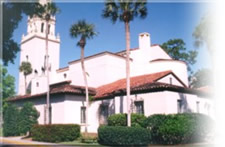 Rollins College, located on 65 acres at 1000 Holt Ave. Winter Park, Florida, was one of the state's first private college.