Thanks to Calli from chessgames.com to come through again with a little gem -
---


According to David Lawson's The Pride and Sorrow of Chess:
After his arrival in Liverpool, he entrained as once for Birmingham. In an article in the New Orleans Times-Democrat of June 18, 1899, Alderman Thomas Avery, President of the Birmingham Chess Club, tells of meeting him at the Curzon Street station:

I was never more astonished by the appearance of anyone. Having formed my opinion of the man by the strength of his chess, I expected to see a tall broad-shouldered individual, with a big beard and a ferocious _expression. And there he turned out to be a slight, beardless stripling of a youth in a broad-brimmed hat, a black tie and a meek and mild manner. I took him at once to the photographer, and had a portrait taken which is now in the Birmingham Chess Club. He was a very gentlemanly young fellow; no talker, and as it seemed to me, a player who preformed all his wonderful feats by instinct without any visible effort.

Advised by Avery of the postponement of the meeting, Morphy proceeded to London the next morning and arrived there that afternoon, June 21.
According to a book entitled A Present to Youths & Young Men ...: (Printed for Private Circulation, and Presentation) by Edmund Shorthouse - first printed in 1864 and subsequently reprinted in 1908: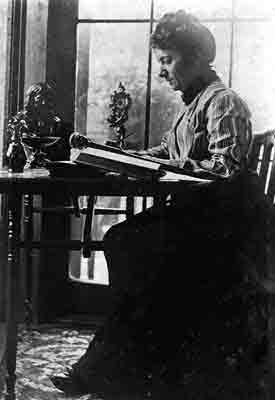 The difference in the two stories, both presumably told by Avery (although part of that is only implied by Lawson) is that in the first, he met Morphy, who arrived unexpectedly, at the train station and in the second, Morphy called on him unannounced at his factory.
It's also possible that Lawson assumed some things, not knowing for certain one way or the other.
The second story seems more plausible - that Morphy surprised Avery. Morphy was not expected at Birmingham since the tournament there had been postponed. However, none of this detracts from Avery's wonderful description of his first glimpse of Paul Morphy.